Need a lift? Need a little break? Try this bright little jewel of a game! FeedChicks is a colorful little thing, simple but with dazzling graphics! Addictively challenging and great fun, you'll be coming back again and again to play.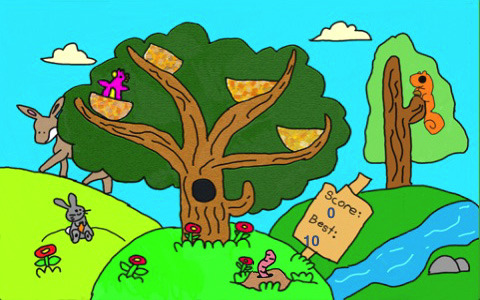 This game was homemade by a budding developer and two girls in elementary school.
Designed by kids, played by kids, or anyone who has a young heart!