This application will help you to track fitness exercises you have done and to plan future ones.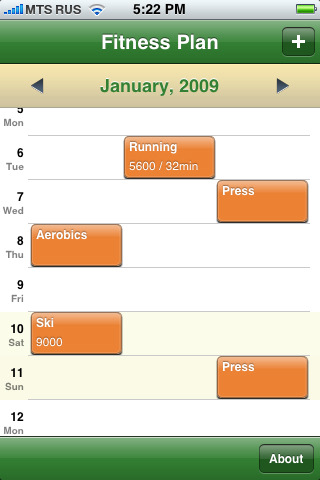 Every time you make the exercise you can put here date, time and some details for it. In future you may track your progress or overall amount of every discipline within some period of time.
This application is not designed for professional sportsmen. There are not so many precious details for sport activity in currect version. History view also is not included and will be added in future releases.
Sidenote: At the point of posting this program has been marked as beeing freely available without costs. As this program is hosted with the AppStore the status might change. Authors like to publish their programs for free for promotion purpose and then make it commercial. Also it could happen that the author decides to take the program down.