FlagYou mother-flagger! What are you flagging-talking about! Go flag-yourself!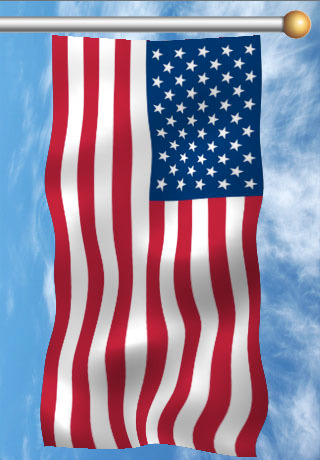 FlagYou brings to your pocket the flags of all countries of the world for free! Pick a nation and watch its flag waving virtually on the screen of your iPhone or iPod Touch.
With FlagYou you can also build your own flag using any image from your photo library or capturing it with the camera of your phone.
Flags are rendered and animated in real time using OpenGL hardware graphics acceleration.
The database of flags includes all countries of the Wikipedia's list of sovereign states and more, all included in the application bundle and available for offline consultation.