Shig and Iglez are on a mission to sweep out the ghosts and need you to help! Your mission is to strategically uncover the safe tiles without being spooked by a ghost! Use the numbers in the safe tiles as clues to mark where the ghosts are hiding. Sweep them all out and you win!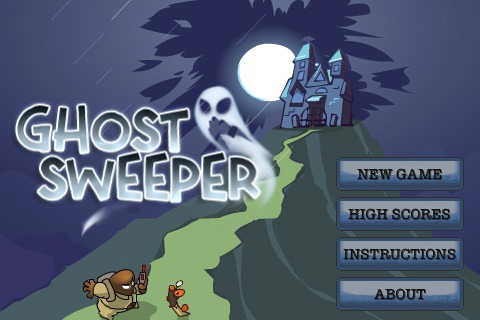 A fun and addictive experience based on the popular game Mine Sweeper, Ghost Sweep breaks away from the square, bending your mind to navigate a tiled map of hexagons that present six adjacent and possibly haunted tiles. Now that's a challenge!
Features:
– 3 levels of difficulty that vary in the number of ghosts and the size of the map!
– Compare high scores with your friends!
– Zoom in and zoom out of large maps using native pinching gestures.
– Loaded with fun animations for a great gaming experience!