Giana's Return aims to be a sequel of "The great Giana Sisters", an alltime classic game published by Rainbow Arts many many years ago.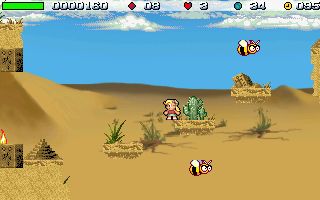 Apparently there is an iPhone version to come…
Quote:
ZodTTD has showed interest in making a port of Giana's Return to the iPhone once it's done. Of course this will depend on his schedule and on the public demand.
ZodTTD's answer at the blog:
It's official. I would love to see some more support of this awesome project. Bringing it to the Apple iPhone and iPod Touch will give this game a wider appeal too.

Be sure to show your support as well.

Great job devs! 🙂