Gowalla is a location-based game that rewards you for visiting both unique and everyday places.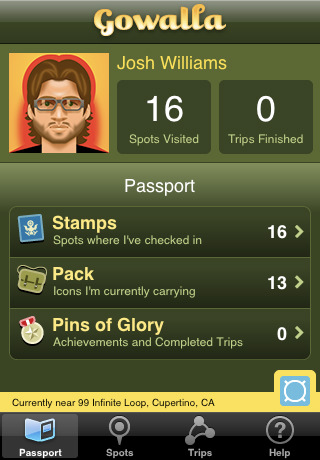 Whether you're traveling cross-country on vacation or simply traveling down the street to your favorite watering hole, check in with Gowalla to add to your collection of unique passport stamps. You can even collect beautiful icons left behind by others (kinda like virtual geocaching!).
Collect famous landmarks, notable architecture, epic retail meccas, hole-in-the-wall eateries, indie coffeehouses and more. You can even add your own favorite spots for others to find. You never know what you'll discover when you Gowalla!