Welcome to the world of hexagonal puzzle games. Hex A Hop is a great brain twister with tons of levels and a sure classic!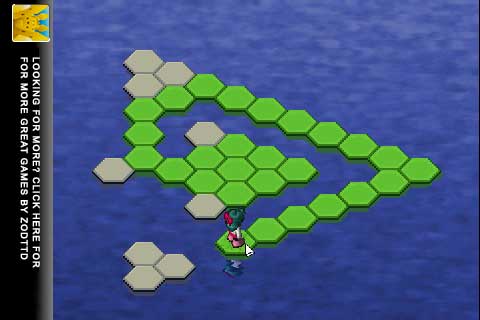 You play a character named Emi. It seems Emi's goal in life is to get rid of all the green hexagonal tiles by jumping on then off them.
Sounds simple but turns in to quite a puzzle!
This iPhone & iPod Touch adaptation of the classic Hex-A-Hop is easy to control and saves your progress along the way.
There's even an undo feature using multi-touch controls. Just swipe two fingers left to undo, and swipe two fingers right to pause and goto the main menu.
With no time limits and hassle, this is a stress-free puzzle game sure to give you many hours of enjoyment.