Have some fun this holiday season with Holiday Mistletoe, a fresh and portable take on the popular seasonal doorway-hanging kiss inducer. Now, no matter where you are, you can call for a kiss from that special someone simply by pulling out your iPhone or iPod Touch and holding it over your head. Still can't get their attention? Just shake the device to play a jingle bell sound effect or tap the screen to hear a kissing sound.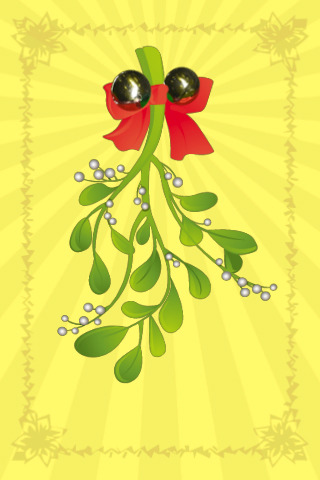 With Holiday Mistletoe, you're never more than a straight elbow away from holiday cheer!
Features:
– Crisp, clean visuals
– Mistletoe reacts to tilting
– Kissing sound effects when you tap the screen
– Jingle bell sound effects when you shake the device
Sidenote: At the point of posting this application has been marked as beeing freely available without costs. As this game is hosted with the AppStore the status might change. Authors like to publish their games for free for promotion purpose and then make it commercial. Also it could happen that the author decides to take the game down.