iBirthControl is a fun application for iPhone and iPod Touch. Looking for a creative way to control your or your partner's urge to have a baby? Then iBirthControl is for you. The classic birth control pill packet is transformed into 28 days of crying babies to help curb the urge. To get your daily dose of crying baby, just touch a pill. Each pill represents a different crying baby. The musically inclined can "mix" their own crying baby symphony by alternately pressing different pills.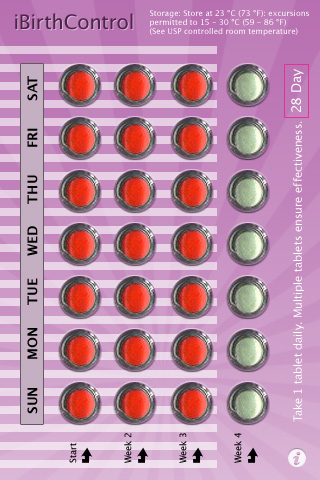 Entertain friends with this creative birth control method. It's sure to bring smiles to parents as well as those without children.
Sidenote: At the time of posting this program has been marked as beeing freely available without any costs. As this program is hosted with the AppStore the status might change. Authors like to publish their programs for free and / or for promotion purpose and then start charging.