Play classic quotes from George Romero's Night of the Living Dead(1968) with this free application.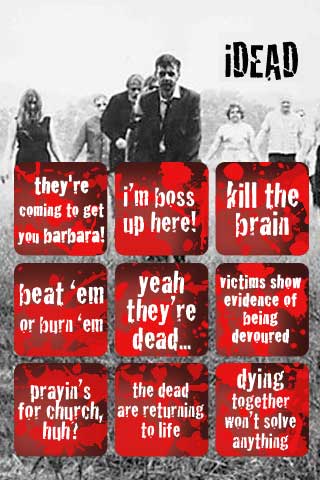 Simply press a bloody button on the screen to play that quote, and the character (or radio) from that scene appears on your screen. It's simple, straightforward, nostalgic fun!
All images and audio from Night of the Living Dead are in the public domain.