iManila gives you easy access to an online "Yellow Pages" directory for finding shops, restaurants, businesses, and bars in the Philippines.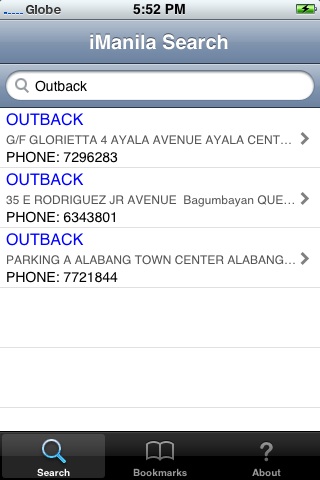 Finding phone numbers and addresses in the Philippines can be difficult; this application makes it easy to search and store contact information.
The information is retrieved from one of the largest online databases in the Philippines. Coverage is primarily Metro Manila and other large cities such as Cebu.
Sidenote: At the time of posting this program has been marked as beeing freely available without any costs. As this program is hosted with the AppStore the status might change. Authors like to publish their programs for free and / or for promotion purpose and then start charging.