Polish stock exchange indexes, world currencies and funds are now available on your iPhone with clear graphs, charts by price/percent change, wide range from 1 day to 2 years.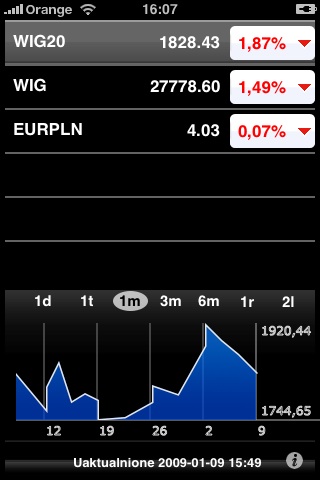 The application allows you to create a customized list of stocks and currencies that you want to follow.
The information for the iMoney application comes from the biggest polish business website Money.pl.