Do you have trouble saying no? You're not alone. But don't worry, now your troubles are over.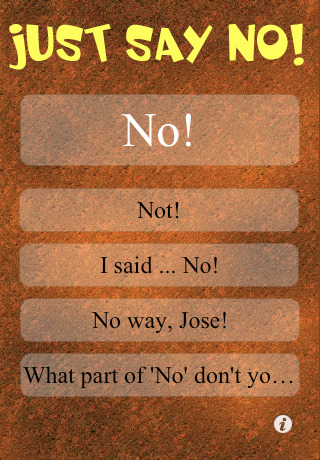 "Just Say No!" is a soundboard app that is guaranteed to improve your assertiveness and self-confidence.
Let your iPhone or iPod Touch handle the most often needed phrases for expressing your true feelings.
– "No!"
– "Not!"
– "I said … No!"
– "No way, Jose!"
– "What part of 'No' don't you understand?"