Kids Finger Painter is an easy to use painting program for kids. It's the perfect app for your kids to paint, draw, sketch, scribble or doodle.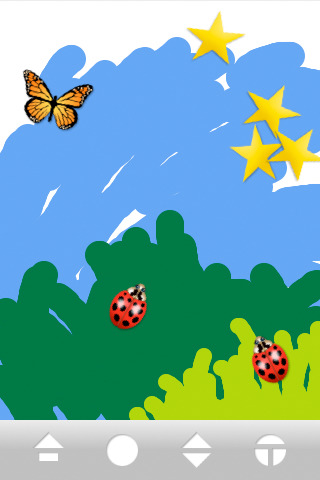 Kids Finger Painter is designed with an intuitive interface that is easy to learn and gives a child a great variety of options without being confusing.
Choose from 20 different colors and 15 brush sizes. You can also apply realistic stamps to the canvas with 9 different stamps to choose from.
Changes:
– Current painting is saved when the application is quit.
– Press left button to move tab bar between top and bottom of screen.
– Hold down left button to hide tab bar. Click screen once to show tab bar again.
Kids Finger Painter is FREE for a limited time.