Start as a peasant and battle your way up to become the ruler of the mightiest kingdom in the Kingdoms Live world! GET Kingdoms Live for FREE until 4/27!! LIMITED TIME ONLY!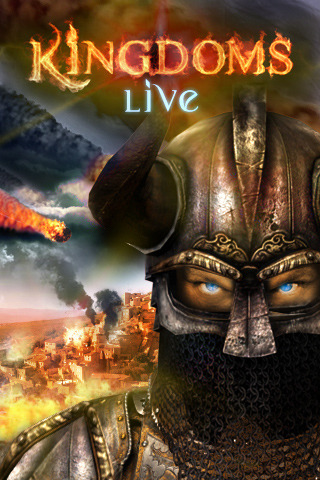 Features:
– Massively Multiplayer ONLINE Role Playing Game (MMORPG) for the iPhone and iPod Touch!
– FREE updates with new quests, equipment, spells, lands, and more!
– Battle other players LIVE
– Choose from three races: Human, Orc, or Elf
– Choose from three classes: Warrior, Mage, or Rogue
– Show off your army with the best weapons, armor, and spells
– Build your kingdom by acquiring lands and extracting a royal income from them
– Bring your friends into your army to make you stronger
– Perform numerous heroic quests
– Get real time updates
– Comment on other players
– Broadcast messages to your army
– …and much, much more!
This is an online game only. iPod Touch users must be connected to WiFi in order to play.
http://appshopper.com/games/kingdoms-live-free-for-limited-time-only