ASD Soft Company offers you a series of e-books for children. These books are based on Russian folk tales and being beautifully illustrated, will definitely attract children's attention.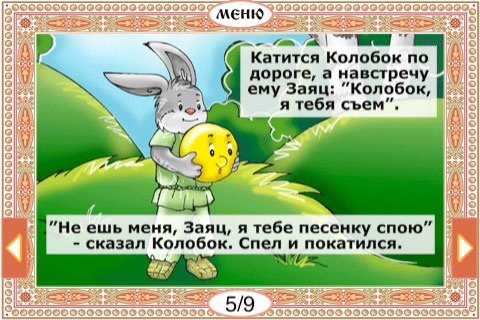 The language of these folk tales is easy to understand. As children's logical thinking is not developed yet, they are not supposed to do reading comprehension activities and there's no direct teaching. As the tales introduce interesting and bright characters, important information is acquired without much effort. Reading folk tales helps a child to develop the skill of acting in imaginary situations.
A folk tale "Kolobok" is a short and lovely story about a creature made of dough. This tale will remind adults of childhood and will certainly impress their children.