Kubb can be simply described as a combination of bowling and horseshoes. Kubb originates from Gotland island, Sweden.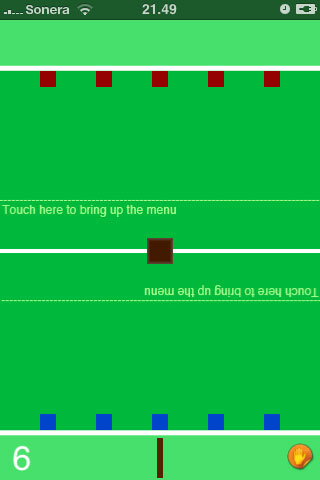 The objective of the game is to knock the king over, before your opponent does. You have to knock down all of your opponents kubb's first.
In this iPhone version of Kubb you can either play against the iPhone or against a friend. The sticks is controlled with your fingers.