LocoFoto is an location-based photo application.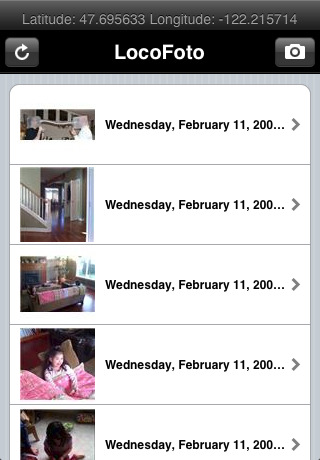 LocoFoto detects your current location and shows you pictures taken previously at the same location.
LocoFoto uses a number of photo services including Flickr and LocoFoto's own photo service to provide a wide range of location-specific photos.
LocoFoto lets you to take geo-tagged pictures using the iPhone's camera and add them to the list of photos at your current location.
iPod Touch users can upload pictures from their photo library, adding them to the photos for the current location.
LocoFoto automatically updates the photo list as you change location providing an exciting new way to explore new locations and see familiar places in a new and different light.