Never again be stumped for a delicious recipe idea. The McCormick Recipe Finder has a collection of over 1,000 trusted recipes, developed and tested by our kitchens.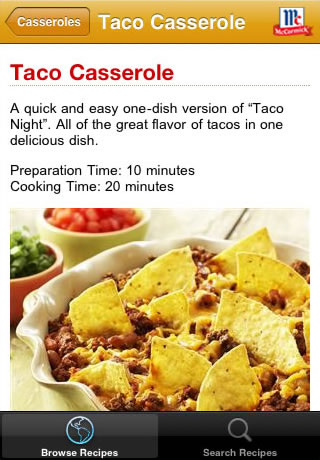 It's so easy to use. You can browse by recipe category, or by keywords like chicken, pasta, or fish, for plenty of options to ensure you find the dish you really want. McCormick recipes are easy to follow and are always full of delicious flavor. Each recipe has complete ingredient and nutrition information.
Internet access is required to view recipes, so please be patient if you are not using 3G connection speed.