Alien monsters have invaded your iPhone world! It is up to you and your trusty sidesick to save the world by getting rid of these menacing monsters. Wipe them off the planet with a keyboard by typing the text found on the monsters, their one and only weakness. Type away quickly before they stop you in your tracks!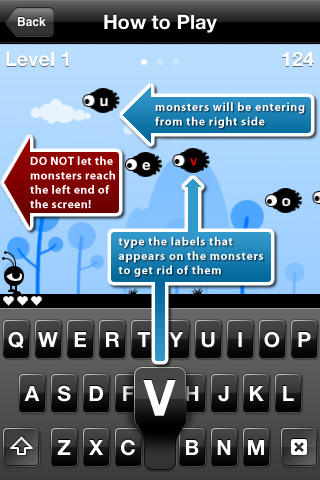 Learn to type quickly with the iPhone / iPod keyboard with this game!
Sidenote: At the point of posting this program has been marked as beeing freely available without costs. As this program is hosted with the AppStore the status might change. Authors like to publish their programs for free for promotion purpose and then make it commercial. Also it could happen that the author decides to take the program down.