MovieRecorder Remote is a free application that enables any WiFi connected iPhone to control any number of MovieRecorder servers in a network.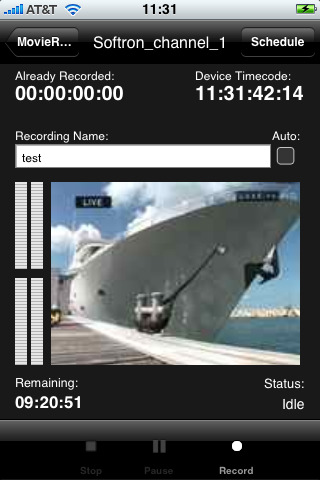 It uses Bonjour to discover the servers and provides a live video preview along with timecode information.
So it is possible to monitor any currently running ingest while on the move.
MovieRecorder Remote requires at least one running MovieRecorder server.