With mPass on your iPhone you can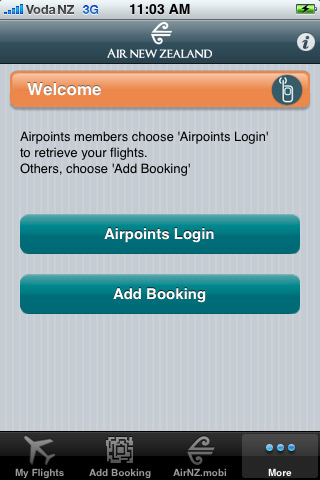 * View up to date details of all your flight bookings.
* Go straight to the gate when travelling within New Zealand without bags. mPass acts as an electronic boarding pass.
The mPass boarding pass is also recognised by Air New Zealand airport kiosks. Just scan your mPass boarding pass to collect baggage tags when travelling domestically with bags. If you're a Koru member, scan your mPass boarding pass for entry to the Koru Lounge.