The world's most flexible unit converter comes to the iPhone! Over 800 units in over 40 categories. Use in either list mode or calculator mode. Units can be updated at any time. Currency rates are updated every six hours from the European Central Bank. Unit and program updates are always free!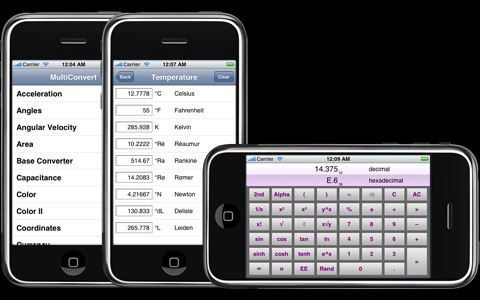 Changes:
– Shows an activity indicator when checking for updates.
– Tapping the Update button multiple times no longer crashes.
– Text changes size to fit available space, so you can read longer names.
– Units scroll to the center of the view when edited, so you can always read what you're typing.
– Text fields being edited have a white background instead of blue.
– The magnifying glass to move the insertion point now works to the best of my ability.
– Updated unit conversions are now saved properly.