My Files is the best program to share files, and stream videos and audio files directly to your iPhone!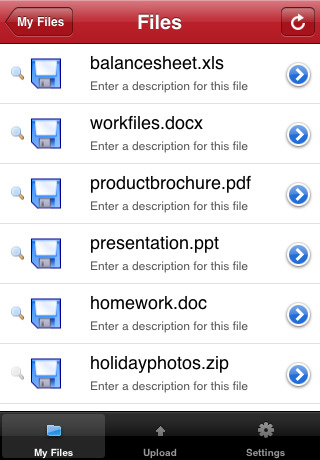 My Files accesses your free Badongo.com account directly from the iPhone. Use it to upload photos from your iPhone and share them via the internet. My Files allows you to view Word, Excel, Powerpoint, PDF files and more from your free Badongo account.
Badongo.com comes with free UNLIMITED disk space for files up to 1 gigabyte each.
Sidenote: At the time of posting this program has been marked as beeing freely available without any costs. As this program is hosted with the AppStore the status might change. Authors like to publish their programs for free and / or for promotion purpose and then start charging.