MyPaint is a hugely popular finger painting iPhone app enjoyed by tens of thousands of creative iPhone owners.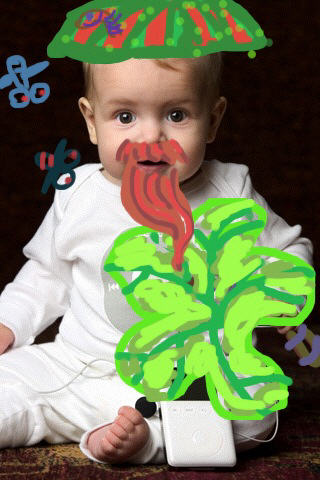 Scribble, doodle and paint everything! Starting with a blank canvas, or a photo in your library, you can explore the inner artistic self. MyPaint2 allows you to finger-paint with the greatest of ease.
MyPaint2 will also help you to articulate conversations, add that sparkle to your photos and paint away the boredom in long meetings. There is no limit to your imagination!
Features:
1. Zoom up real close
2. Special soft brushes
3. Paint on photos from iPhone Photo Albums
4. Works with iPhone Camera Roll
5. Save to your own Painting Gallery
6. Never loose work with Auto Save
7. Share and rate your paintings online!
MyPaint2 is FREE for TWO weeks only!