The people who share your last name may have come from the same place, but they settled all over the country. Find out all the states in which you are represented. Check out the colorful surname maps to see the concentration of families with your name.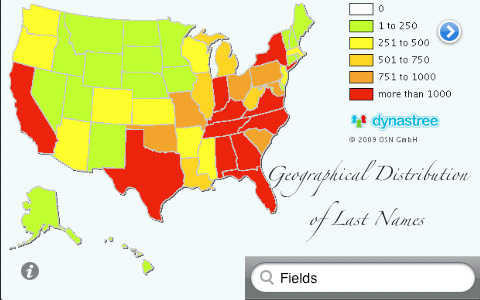 Type your last name in the search box to see the geographical distribution of your last name in the US.
Here you find either absolute or relative distribution of your last name: the absolute distribution will give you an approximate number of people with the last name living in a certain state. The relative distribution indicates the proportion of people with that last name in a certain state in relation to the total size of the population.
The blue arrow will take you to www.dynastree.com web site for more details. The maps are provided by dynastree.com