Chess is Gogosoft's first application for Apple's iPhone and iPod Touch. Chess matches you with other players over the internet, so you must have an active data connection.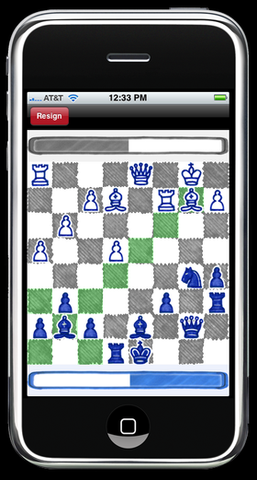 Release notes:
Time for a new release of NetChess.

We've updated some of the endgame logic, cleaned up some interface nits and made the bots a touch easier. Additionally, we've added some tech to speed up performance over EDGE connections.

Let us know what you think.

Repository: http://www.blackblack.org/gogobeta.plist

Info: http://www.gogosoft.com

Endgame and Time Expired fixes.

Thanks to Leco and Player for their bug reports.