Noiz2sa is a classic shoot'em up originally written by Kenta Cho of ABA Games in 2003. He has allowed this to be ported to the iPhone/iPod Touch by Lazrhog Games for FREE distribution on the Appstore.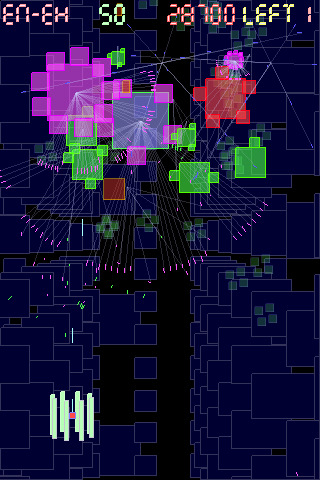 Zodttd also released a version of Noiz2sa, but he has kindly allowed this much-modified version to be released for Free.
Control the small red ship with your finger from any point on the screen and destroy all the aliens. Use multi-touch to direct your shots anywhere on the screen. There are 10 limited duration levels, and 4 endless levels to attack your high scores.
This game is a classic Bullet-hell masterpiece from Kenta Cho, ported to be a silky smooth experience by Lazrhog Games.