Visiting the Big Apple? Long time New Yorker on an errand to an unfamiliar part of town?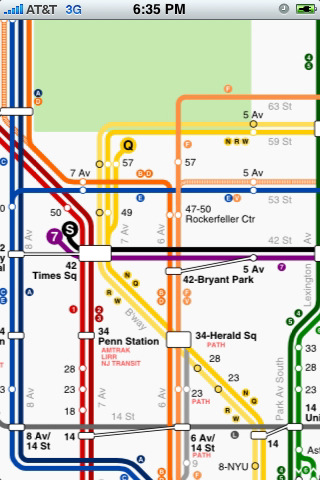 This simple, handy, and FREE app lets you scroll around a detailed map of the New York City subway system, including all five boroughs. You can double-tap to zoom out for an overview. That's it. The map is saved on your device, so you do not need an Internet connection to view it.
It's not nearly as fancy as some of the paid subway map apps out there, but it's free, fast-loading and very convenient when you are stuck underground with no reception on an unfamiliar line and can't or don't want to make your way over to the map seat to check which stop your connection is at.