It's Peanut Butter Jelly Time! Peanut Butter Jelly Time!!!!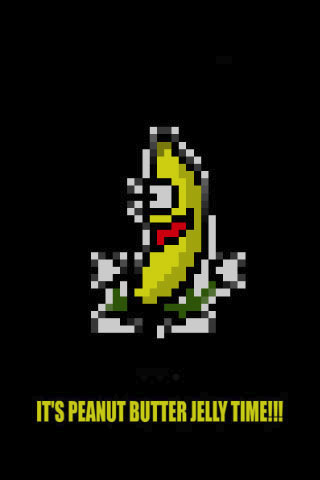 Now you can enjoy this internet phenomenon right on your iPhone or iPod Touch. The dancing banana has become an American icon and can be seen all across the internet and on TV. Most recently the dancing banana has been featured on an episode of the TV show Family Guy.
Use this app to amuse yourself and entertain your friends. It's never a bad time when it's Peanut Butter Jelly Time!
Sidenote: At the point of posting this program has been marked as beeing freely available without costs. As this program is hosted with the AppStore the status might change. Authors like to publish their programs for free for promotion purpose and then make it commercial. Also it could happen that the author decides to take the program down.
http://appshopper.com/entertainment/peanut-butter-jelly-time