Want to add a funky retro look to your photos? Polarize will do the job for you! Polarize is the only iPhone application that will do a series of pixel-by-pixel modifications to your photos, getting that true look. No cheezy overlays are done here.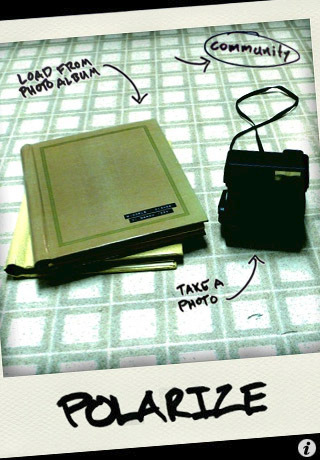 Polarize gives you:
-A great unique look to your photos
-The ability to write at the bottom of your photos with a custom hand written font
-Any size photo is accepted!
-High resolution output
Sidenote: At the time of posting this program has been marked as beeing freely available without any costs. As this program is hosted with the AppStore the status might change. Authors like to publish their programs for free and / or for promotion purpose and then start charging.