Test your wits against one of the most addictive games you'll ever play!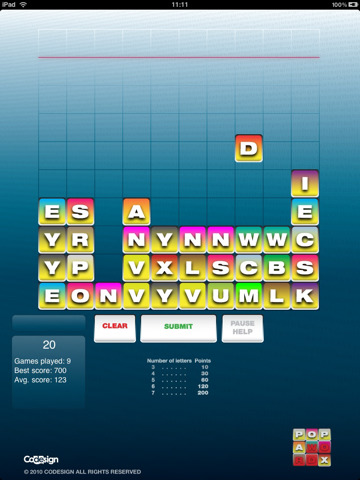 It starts with three rows of letters. Then more letters start to drop into columns. You try to find words amongst the random letters. If a column gets to the top of the screen – you lose!
Tap letters in the correct order to spell words. Make a word – it pops! The letters disappear and the column drops. The longer the word, the higher your score. Sounds simple, doesn't it? But then… It gets faster! Can you keep up?
Changes:
mproved graphics
FREE UNTIL MAY 16, 2010