Wayfinder PowerSearch is a local search tool. It searches your surroundings and presents things around you. Find local businesses, people, places or addresses based on your current location.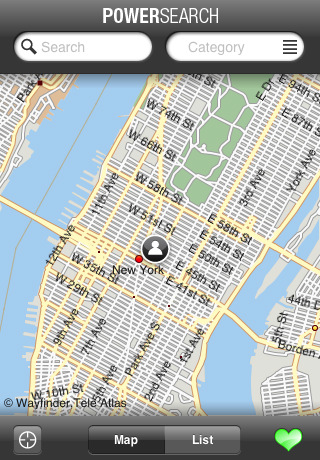 You can do a free-text search or browse through categories such as ATMs, Bars, Golf Courses, Hotels, Night clubs, Parking areas, Restaurants and many more.
Sidenote: At the time of posting this program has been marked as beeing freely available without any costs. As this program is hosted with the AppStore the status might change. Authors like to publish their programs for free and / or for promotion purpose and then start charging.