PuzzleManiak is a port of the marvelous Simon Tatham's Portable Puzzle Collection.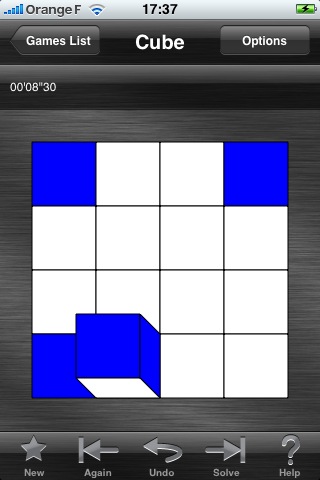 Release notes:
Cube & Inertia have been integrated.
So, all 27 games are available now.
A bug has been fixed on online scores feature too.

Version 0.8 is now available on Installer(thanks Kyle from Modmyifone.com).

Any feedback appreciated.