Alex gave the public some more views of the upcomming v1.0 of PuzzleManiak iPhone.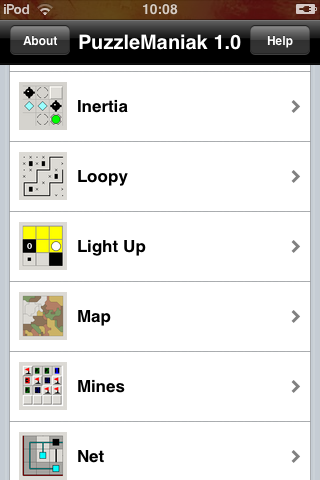 Quote:
Version 0.1 is now available on Installer and on Cydia.
Thanks to Kyle from ModMyIfone for this.

Version 0.1 is working fine on all firmware versions, that's good!

Concerning version 1.0, all the 27 games will be integrated… and this version should arrive soon… If you would like to beta test it, please tell it to me in comments.