Get a taste of the fastest racing experience with the SEAT IBIZA CUPRA RACE.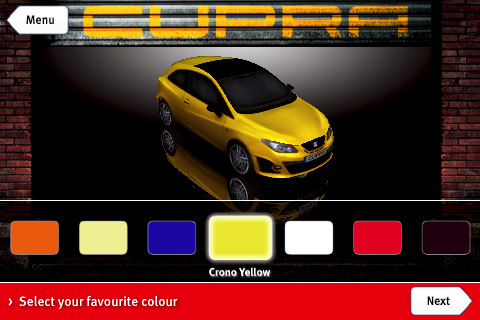 The Club SEAT racing game is a high speed arcade challenge to play on the go. You will have the chance to get inside the newest car models of the SEAT brand to test your skills.
Drive one of SEAT's flagship cars: the new SEAT IBIZA CUPRA. Choose your color, customize the car with your favourite stickers and drive across the sunny island of IBIZA. Face three challenges: 'Race Mode', competing against five expert drivers; 'Time Attack', beating the timer in a frantic race; and 'Test Drive', where your driving skills will be pushed to the limit.
And this is only the beginning. Keep in touch with Club SEAT to expand your car collection with new SEAT models from upcoming application upgrades.