Count the Omer (Sefirat HaOmer) with the aid of this iPhone app. The application will show you the correct day to say, including the brachot before and after the specific day. The counting of the Omer is conducted by Jewish people between the holidays of Pesach/Passover and Shavuot.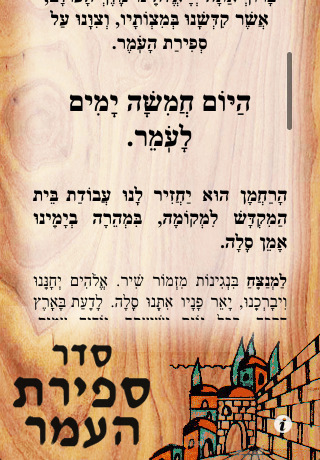 The prayer should be said after nightfall, typically about thirty minutes after sundown or following the Maariv prayer.
This application won't send you reminders, but if you keep it on the front page of your iPhone.