Shiva Tandava Stotra is a hymn of praise in the Hindu tradition that describes Shiva's power and beauty. It was sung by the demon-king Ravana.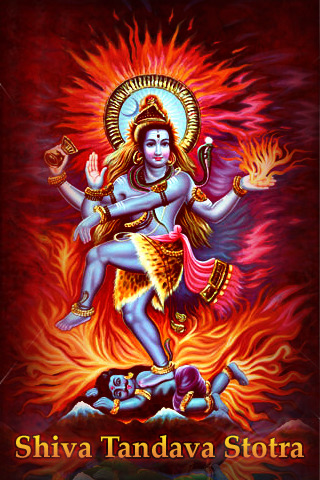 This application have excellent feature of playing Aarti and its display is properly synchronized with it meaning and lyrics.The main feature of display is that it shows lyrics of aarti in different languages like hindi ,english and sanskrit also.
Both the fourth and fifth quatrains of this hymn conclude with lists of Shiva's epithets as destroyer, even the destroyer of death itself. Alliteration and onomatopoeia create roiling waves of resounding beauty in this example of Hindu devotional poetry.