Simutrans, the one and only transport tycoon game right on your iPhone & iPod Touch!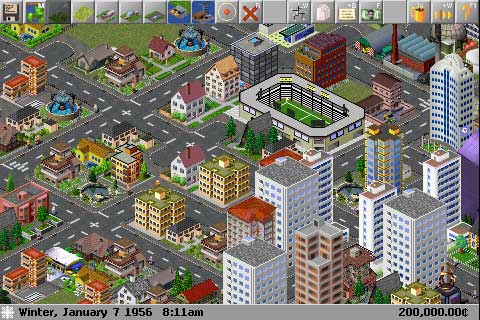 Based on the hit PC version, you can now transport your goods, develop cities, and become the wealthiest tycoon out there.
Even build trains, tracks, trucks, and roads…there's so much to do in Simutrans!
If you love games like Transport Tycoon Deluxe or Sim City, then it's time bring out the hardcore tycoon gamer in you and play Simutrans!
It's absolutely FREE too! No ads, no nags!