Sketch Pad enables you to do all these on the touch screen of your iPhone.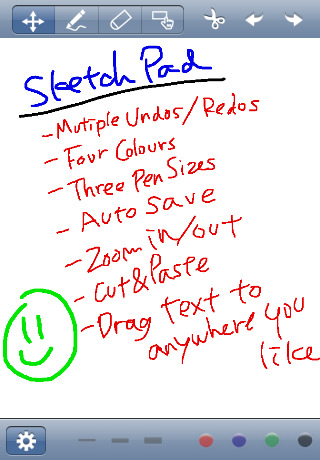 Using your finger as a pen you can choose:
— 3 sizes of pen-stroke thickness.
— 4 colours.
— the ability to erase all or portions of your drawing or list.
— unlimited edits of pen-strokes with undo and redo functions.
— zoom in/ zoom out simply by pinching.
— cut and paste.
— drag stroke.