Ever wanted to tip a cow? Well, this is yer lucky day, partner. With our laser-equipped magic slingshot you can tip all them mad cows as they amble across your screen. Find out just how much mischief you can cause with a slingshot – if you're good that is. But be sure to watch out for stampeding bulls – miss just one and you're history!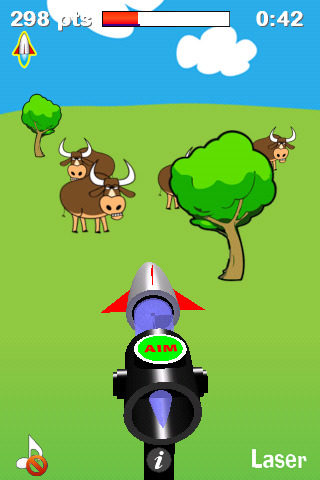 Changes:
– New power up: self-guided missile
– Better aiming
– You asked for it: Replay Level button is back!