Sound Freak let's you freak people with various high pitch, annoying sounds. Get your freak on in stealth mode cause Sound Freak shows a fake home screen with non-functional icons so it looks like you're not even running an application.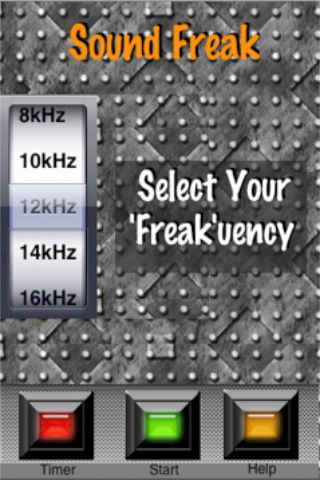 Or you can select the browser button from the fake home screen and surf the net with the sound playing in the background. It'll look like you're checking mail while you're secretly driving everyone around you crazy.
This program is free for a limited time only!