Stonewall, a name of such unusual card puzzle game based on the Solitaire family principles, speaks for itself. The goal is impregnable like a fortress. ?t the same time only your skills will help you to break down the walls one by one, opening faced down cards. Play this game if classic Klondike or FreeCell is easy as a cake for you, or you just want something new and spicy.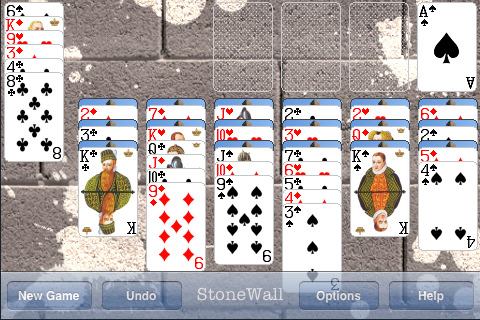 Enjoy smooth and intuitive gameplay, focusing on the game and not on the control.
This version is completely FREE, fully functional, with no restrictions, unwanted internet activity, spyware, etc.