Take control of a flight group of F/A-18 Hornets and take to the skies. After deploying your aircraft youíll need to manoeuvre your group to victory by out positioning your opponent.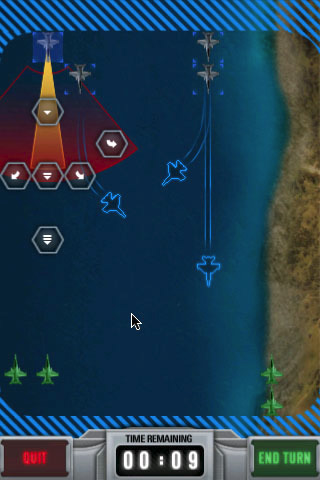 Evading attack is equally as important in air-to-air combat and your craft are capable of performing a loop turn to escape missiles or using your afterburners to get out of cannon range.
Play by yourself against the computer or battle against your friends with Wi-Fi network multiplayer.