Enjoy the evolution of the classical match-3 game to a 3D environment.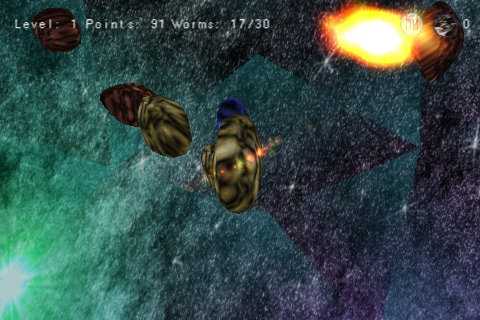 The goal of The Cave is to match 3 or 4 worms with the same color. If you tap two worms with the same color they will match and after matching at least another, they will dissapear giving you points. First levels will seem easy but as the game progresses you will see how the worms are appearing faster.
You have a maximum number of worms in the game that will decrease as the level increases, but have Joker rocks that can be matched with any worm.
Go through the cave by sliding your finger across the screen. Select a worm and shake the device to attract two worms to the central wormhole.
If you like Fuzzle, Trism, Chuzzle or Bejeweled 2 then for sure you'll like The Cave.
Free for a limited time only!