Kitchen Timer is a beautiful, customizable, fully-functional timer and stop watch. Change the look and feel by selecting from many beautiful themes and fun sounds. Run as many timers at once as you want.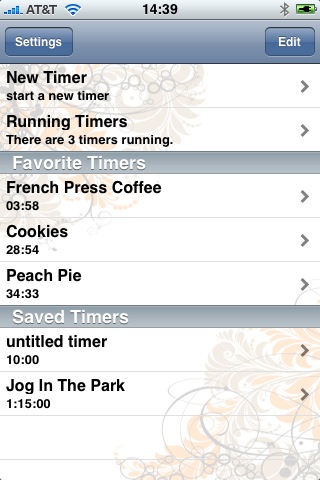 Want to remember to take the cookies out of the oven but also remember when it is time to feed the baby? Kitchen Timer lets you as many timers as you like — each with its own alarm.
This program is free for a limited time only.