Touch TextReader is an application for viewing texts and RTF(Rich Text Format) files. You need an application, Touch Finder, to upload .txt or .rtf files to Touch TextReader.(You can freely download this application at http://appstore.dreamwiz.com / See: Download)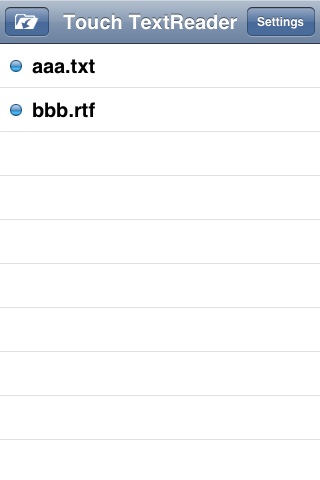 When uploading files, you should connect iPhone/iPod to PC through a Wi-Fi hub.
Run the "Touch Finder" application and tab the file transfer(upload/download) button in the Touch TextReader, and by tabbing Start button make it connect to Touch Finder. Then drag and drop .txt or .rtf files to the "Touch Finder".