TrueSync allows you to both backup and synchronize your iPhone contact list with your online web accounts. TrueSync connects with your contact list at AOL, Gmail, Hotmail/Windows Live, Plaxo and Verizon Backup Assistant. Use TrueSync to merge all your contacts from all your different accounts and iPhone. It's easy to use, all you need to do is enter your ID/password to your web account and click "Sync".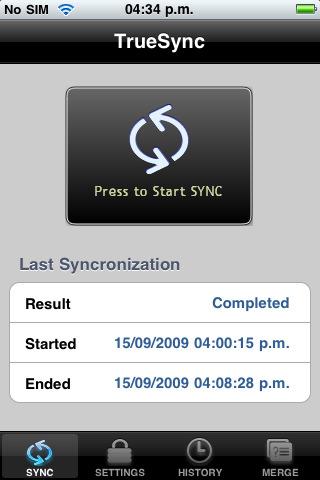 With TrueSync, you can:
– Sync to multiple accounts at the same time. Simply set TrueSync to synchronize your contacts to multiple accounts at the same provider or to multiple providers(two domains).
– Securely store your contact list data by synchronizing with the websites you already know, use and trust.
– Merge duplicate contact entries from within TrueSync and then backup to
– Sync over WIFI, 3G or Edge network connection.