If you use Unifyer on the web, you'll love it on your iPhone. Unifyer unites online communication, online networking, and dynamic media content within your established Unifyer community.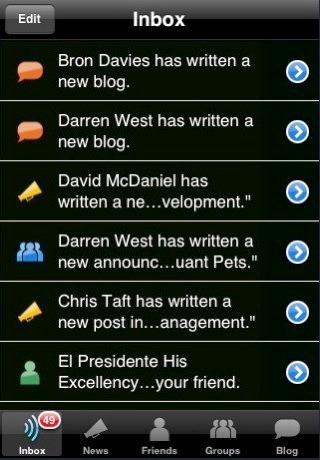 Features:
– Access your inbox
– View your subscribed Newsfeeds and Groups and any comments
– Add/Delete and view friends and their profiles
– View pictures and videos within your Newsfeeds and Groups
– Join new Newsfeeds and Groups
– View your blog and your friend's blogs
Sidenote: At the point of posting this program has been marked as beeing freely available without costs. As this program is hosted with the AppStore the status might change. Authors like to publish their programs for free for promotion purpose and then make it commercial. Also it could happen that the author decides to take the program down.