Unstacker is a new breed of solitaire card game that was designed specifically for the iPhone/iTouch!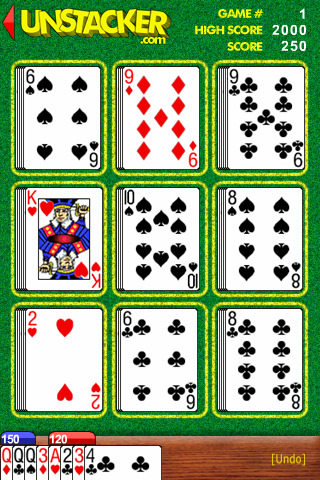 Cards are dealt face up to nine stacks. Your job is to unstack the cards in a way that produces the longest sequences of cards in order (ace to king) or sets of 2, 3 and 4 of a kind. It's fun to compete with friends to see who can get the best score. You will enjoy this game anytime you have a couple of minutes to spare. The depth of the possibilities in solving each new shuffle is addictive and challenging.
This app was created with the new DragonFireSDK – the easiest way to develop games for the iPhone. Windows devlopers (C/C++) should take a look at DragonFireSDK.com for the easiest way to create iPhone Games.